Text
Postorganic, carpet
Jaipur Rugs 2023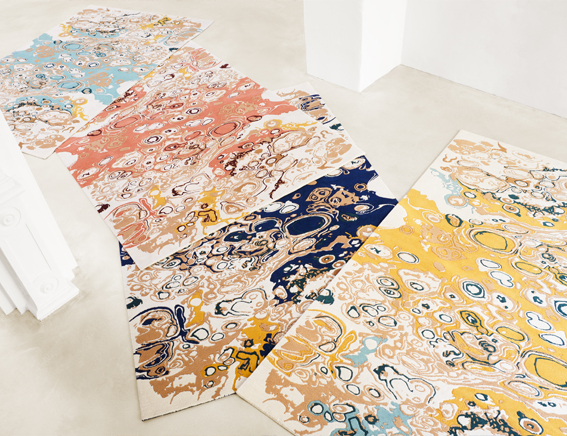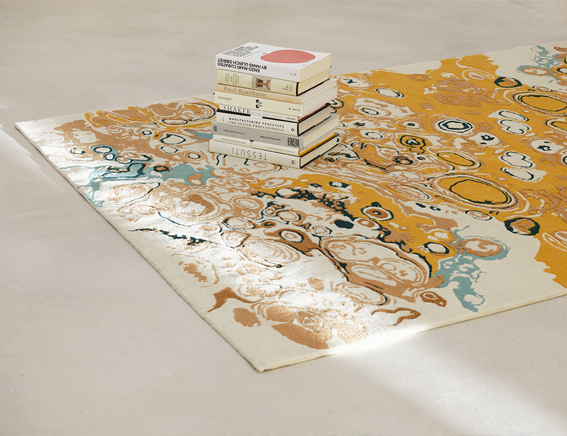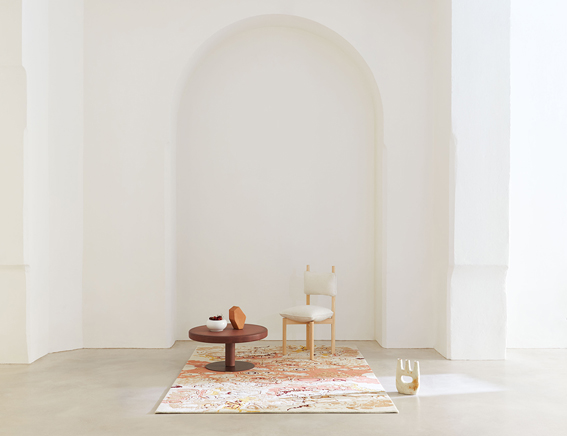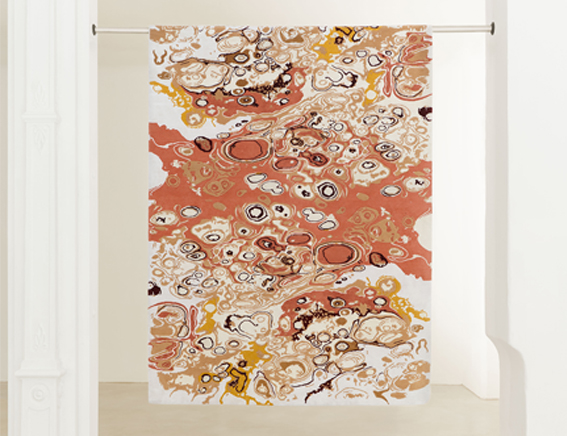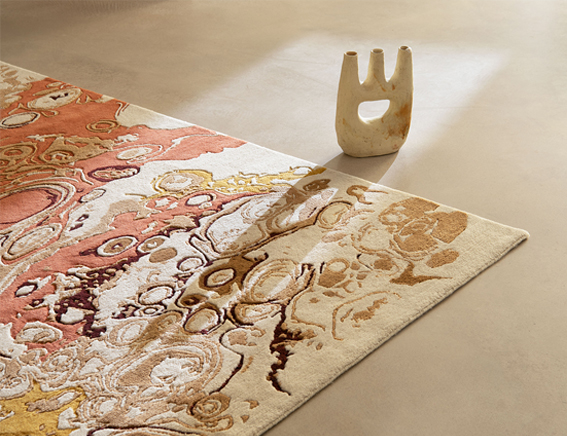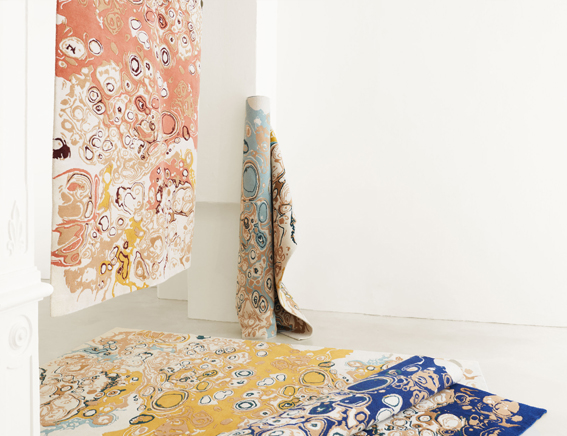 Postorganic, carpet
Jaipur Rugs 2023
The design of Postorganic collection is inspired by the process of industrial statification. Over time, the layering of materials and paint generates an aesthetic effect of reducing and reproducing. What was there before and then? This idea triggered a new interpretation of the banality of layering and time.
The resulting imagery shares the same poetic thought with the matter itself: the produced effect does not try to be something it isn't. It is
not marble, it is not stone. Instead, it is a soft combination of different elements. The graphic of the carpet creates a depth that is not only visual but also haptic inviting us to touch and experience the product.
The aim was to create a new graphic work that alludes to the three dimensional. It is a new form of stratification based on: tactility, texture and colour. The resulting graphic boasts a wide range of colours, shapes and combinations to choose from. This way, each carpet creates a unique and timeless atmosphere wherever it is.
The colors chosen are a reminder of my first trip to India, specifically to Jaipur. A mix of bold colors full of character that are woven together thanks to the traditional knotting technique.
designed for Jaipur Rugs
photo Natalia Garcia