Text
Marsotto Edizioni
Art Direction from 2010→2015
Marble manufacturing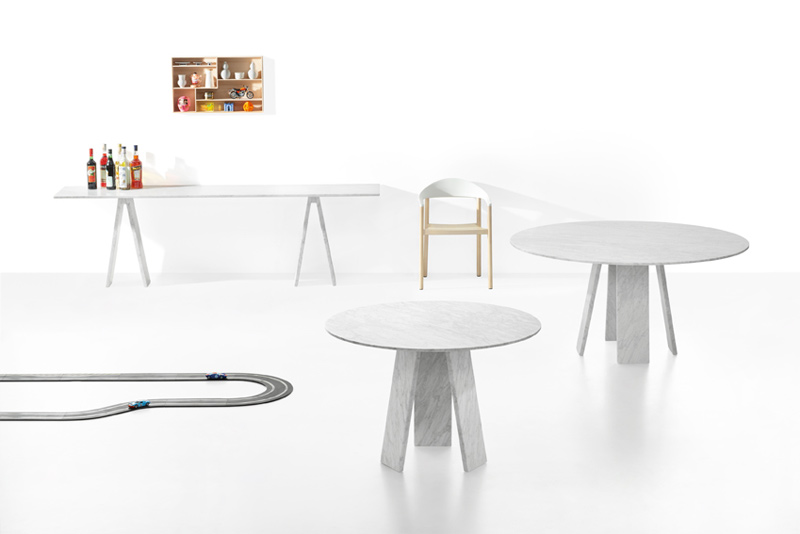 Kostantin Gricic, photo Miro Zagnoli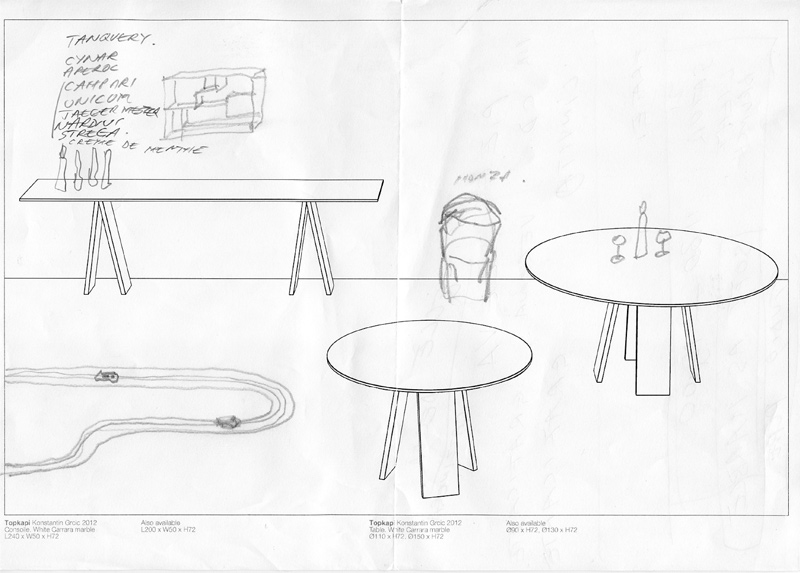 Photoshoot concept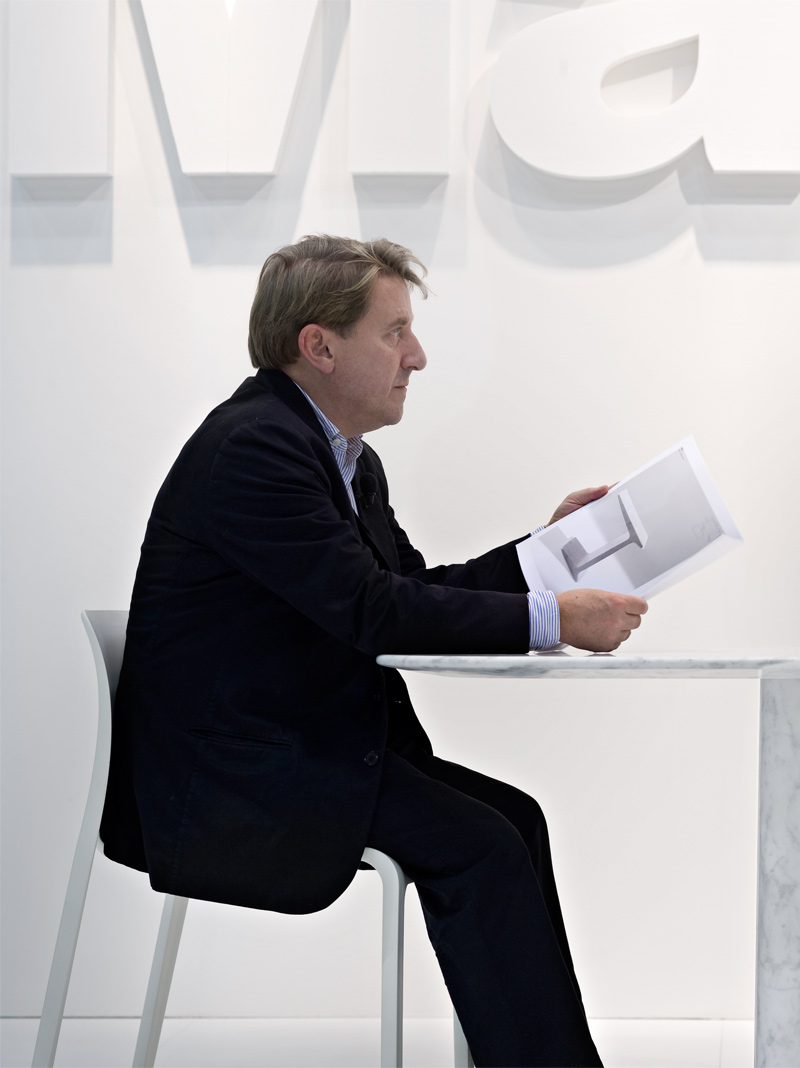 James at first Marsotto Edizioni presentation, 2009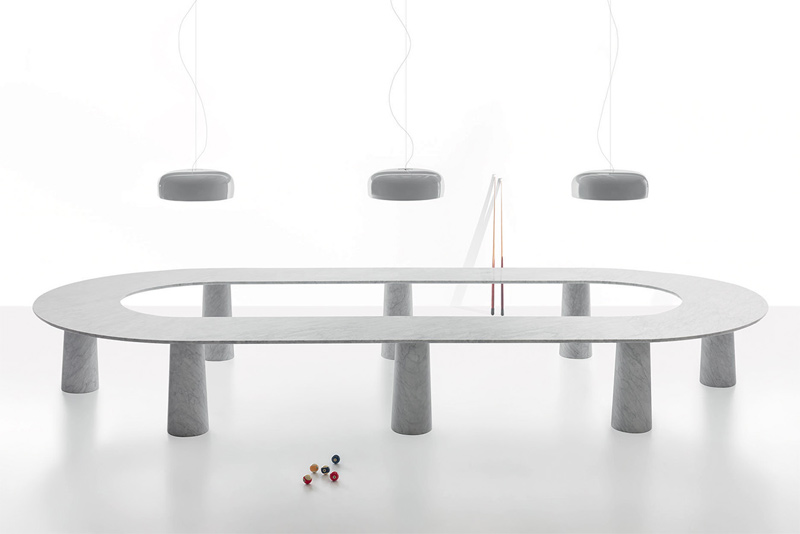 Arena designed by Jasper Morrison, 2014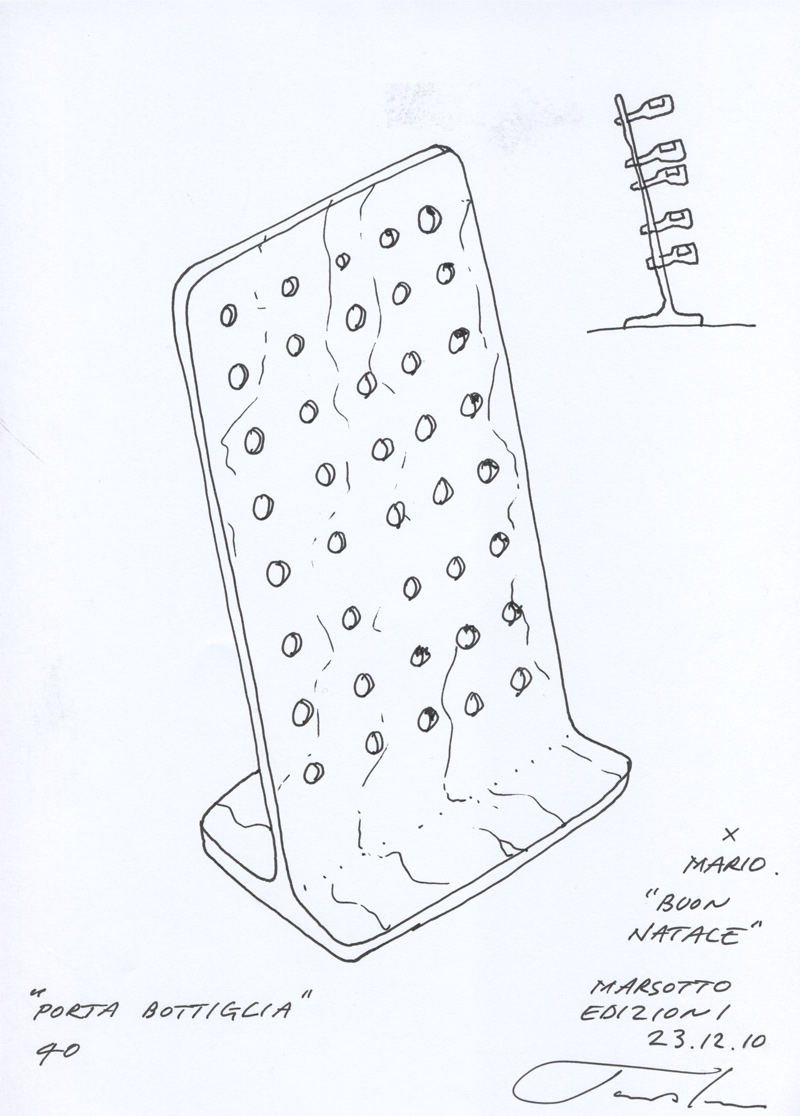 Sketch by James for Mario Marsotto, 2010
Steele on Marble, April 2015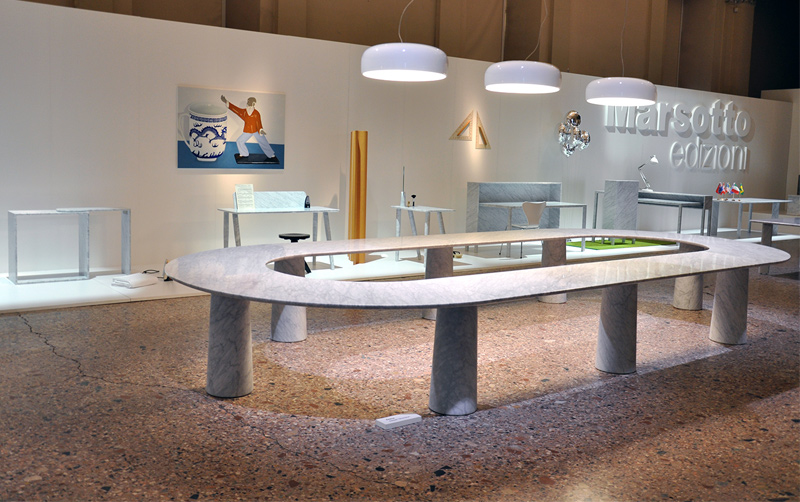 Accademia di Brera, Milan 2014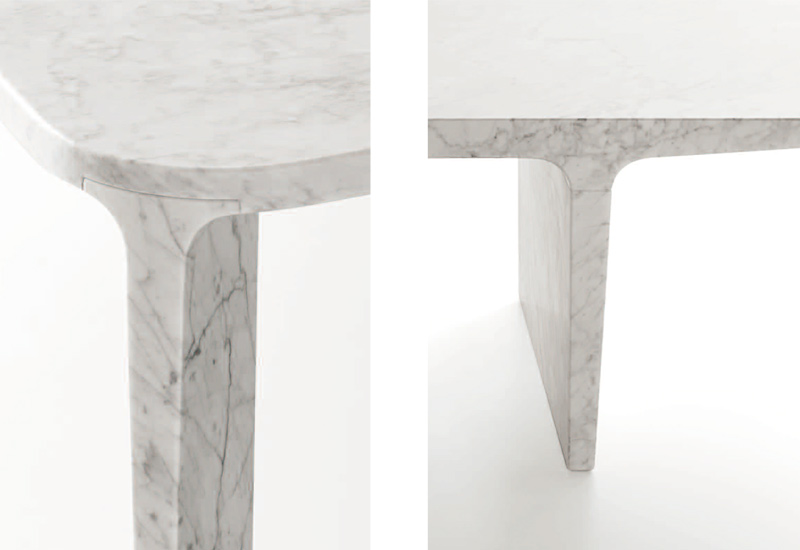 Details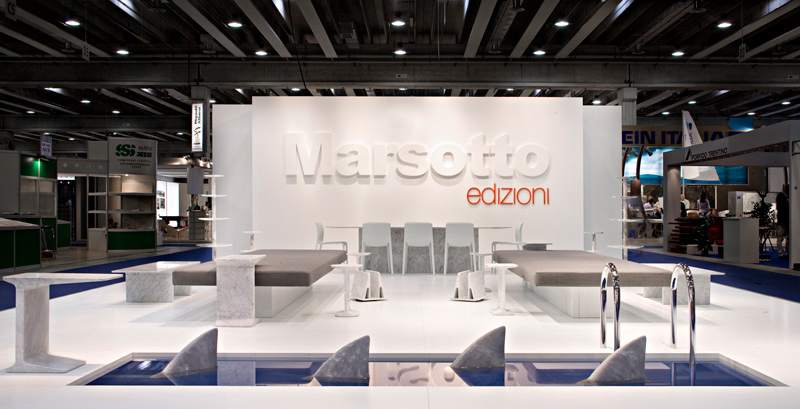 Marmomac, 2009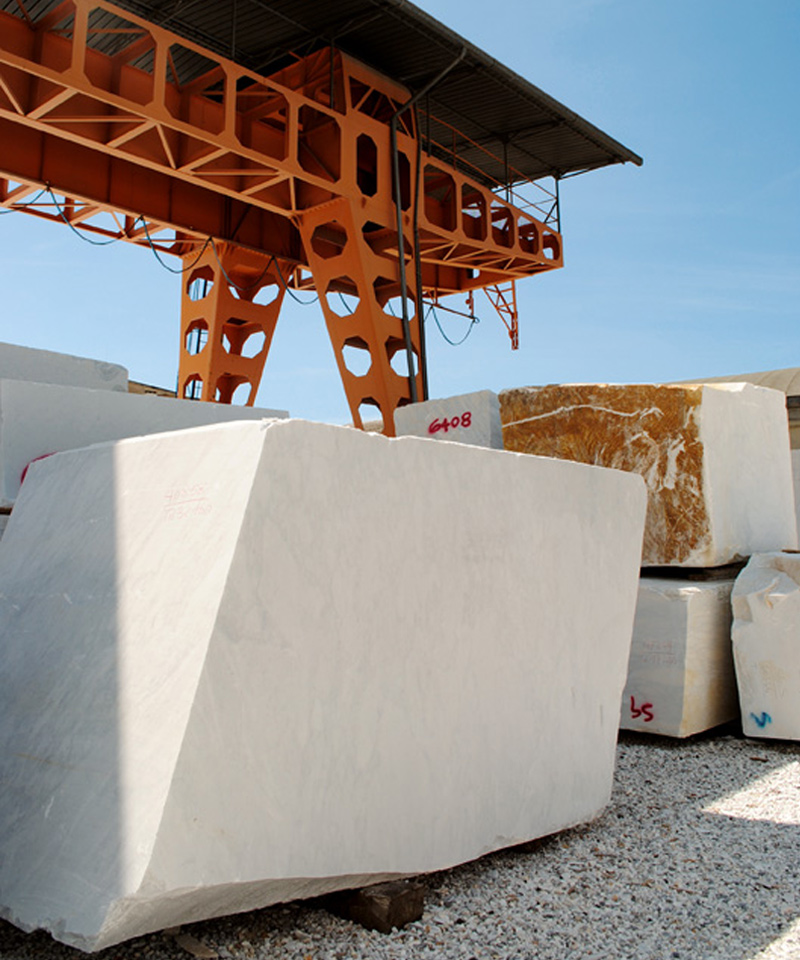 Marble quarry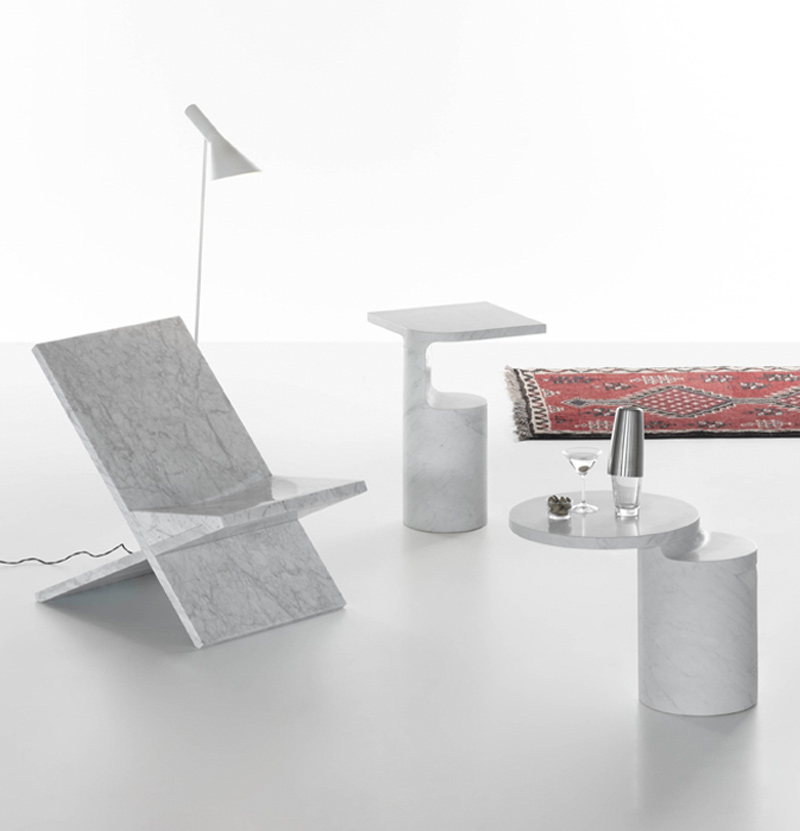 Kostantin Gricic, 2010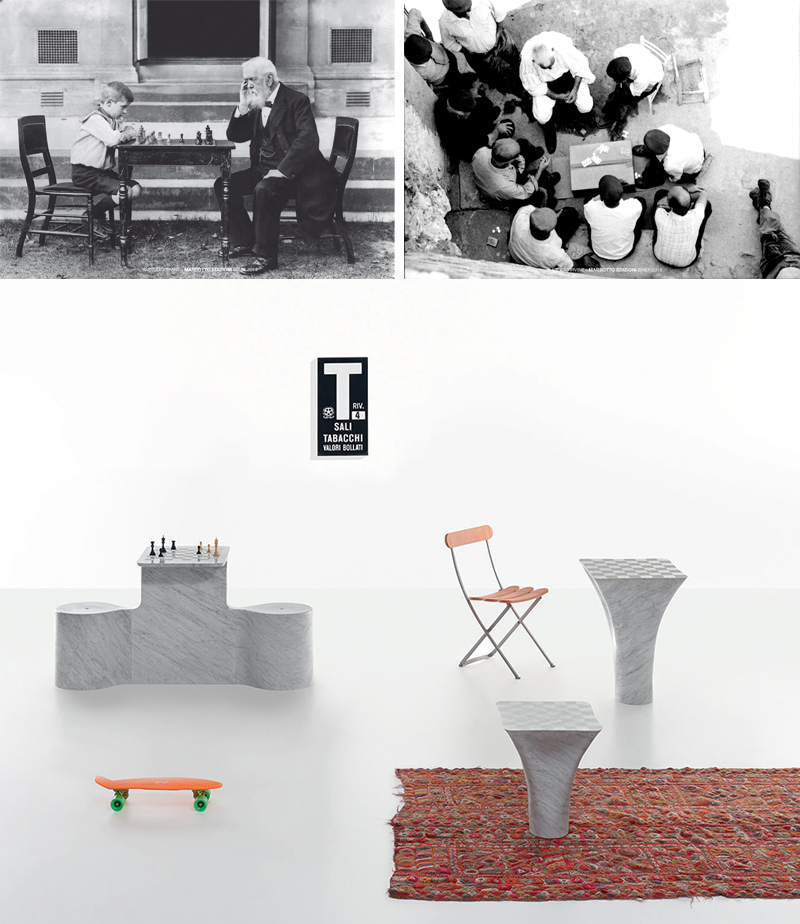 Work on Marble inspiration for the designer brief: Ross Lovegrove collection 2014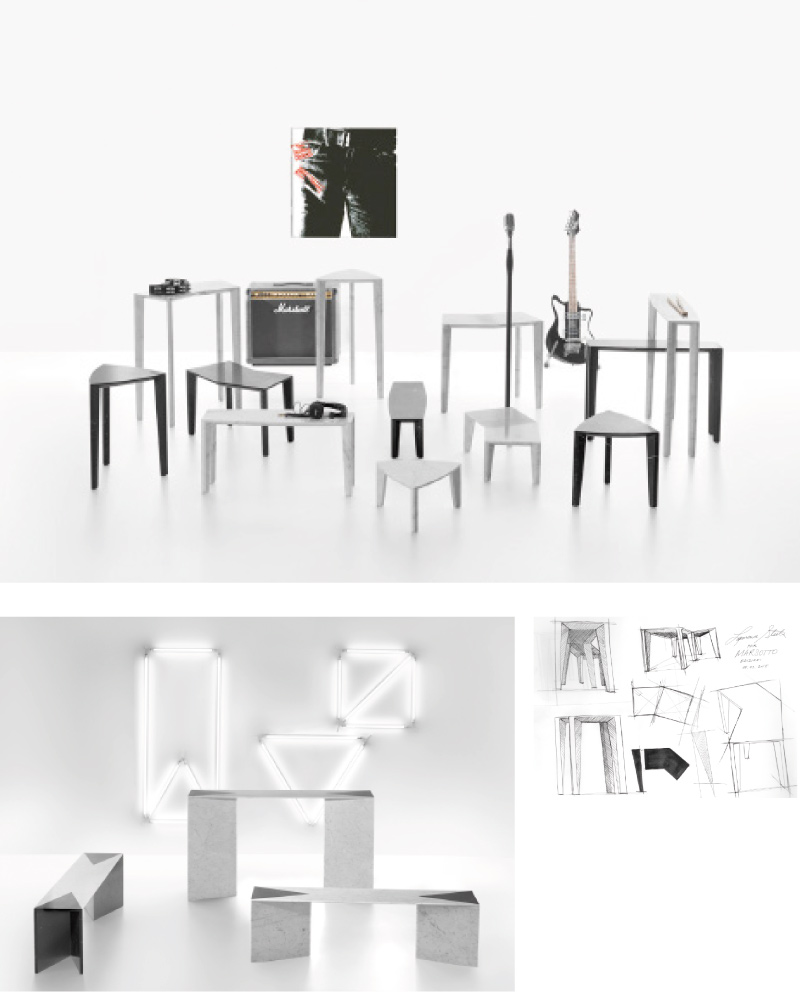 Steele on Marble, 2015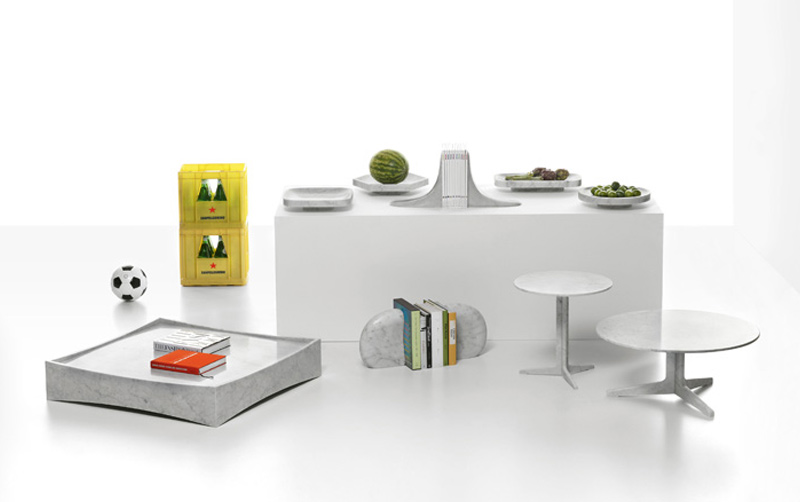 2011 Collection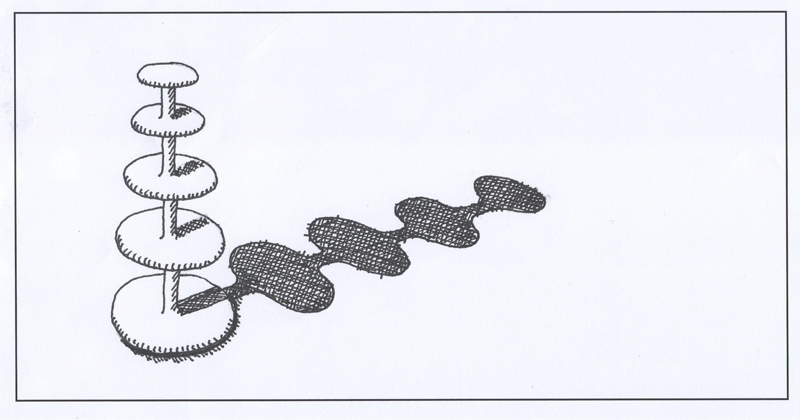 Disco, 2009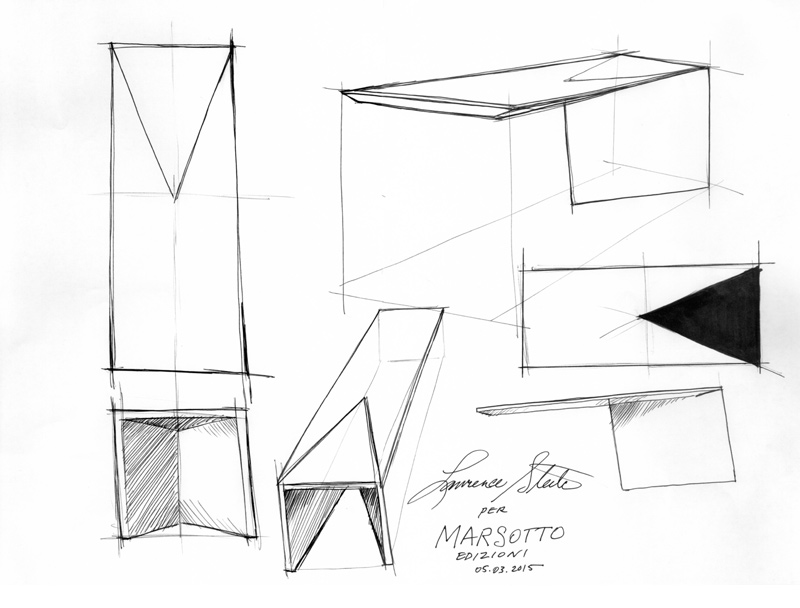 Lawrence Steele drawings for Marsotto Edizioni, 2015
Marsotto Edizioni
Art Direction from 2010→2015
"My first meeting with Mario and Costanza Marsotto was one of those happy meetings where almost immediatly found that we enjoyed working together". James started to collaborate with Marsotto in 2008, a great collaboration as art direction that continued until 2015. 'Together we arrived at the idea of Marsotto Edizioni. A place to create products, a place for the designers to realize their idea". The intuition was to make marble 'light', suitable for use in everyday objects: tables, occasional tables, seats, console tables.
The designers are a mix of nationalities, German, English, Swedish, Japanese, American, French and Italian. The products created in white Carrara marble are made using CNC machinery and finished by hand. Marble, the material of the Romans and Greeks. The most noble of materials.
Work: writing brief, designing products, establishing the means of communication within company, from organizing photoshoots explaining the design to setting up exhibitions…
Designers James Irvine, Jasper Morrison, Kostantin Gricic, Naoto Fukasawa, Thomas Sandell, Alberto Meda, Claesson Koivisto Rune, Joel Berg, Ross Lovegrove, David Chipperfield, Philipe Nigro, Lawrence Steele, Maddalena Casadei, Marialaura Rossiello Irvine.
In the years 2014 and 2015, the art direction was managed in Studio Irvine by Maddalena Casadei and Marialaura Rossiello Irvine.
Photo Miro Zagnoli
Concept Graphic Design Marco Strina